Veterans Day 2016 marks the 20 year anniverary of Douglas, Hazel & Christopher Wolfe discovering the Zuni Basin with Zuniceratops christopheri and 3 othr new species of dinosaurs as well as an ecosystem from 90mya.
It is with great joy that we are now devoting our lives full time to scientific research and education programs here in the beautiful White Mountains of Arizona.
We look forward to many more discoveries and sharing them with you!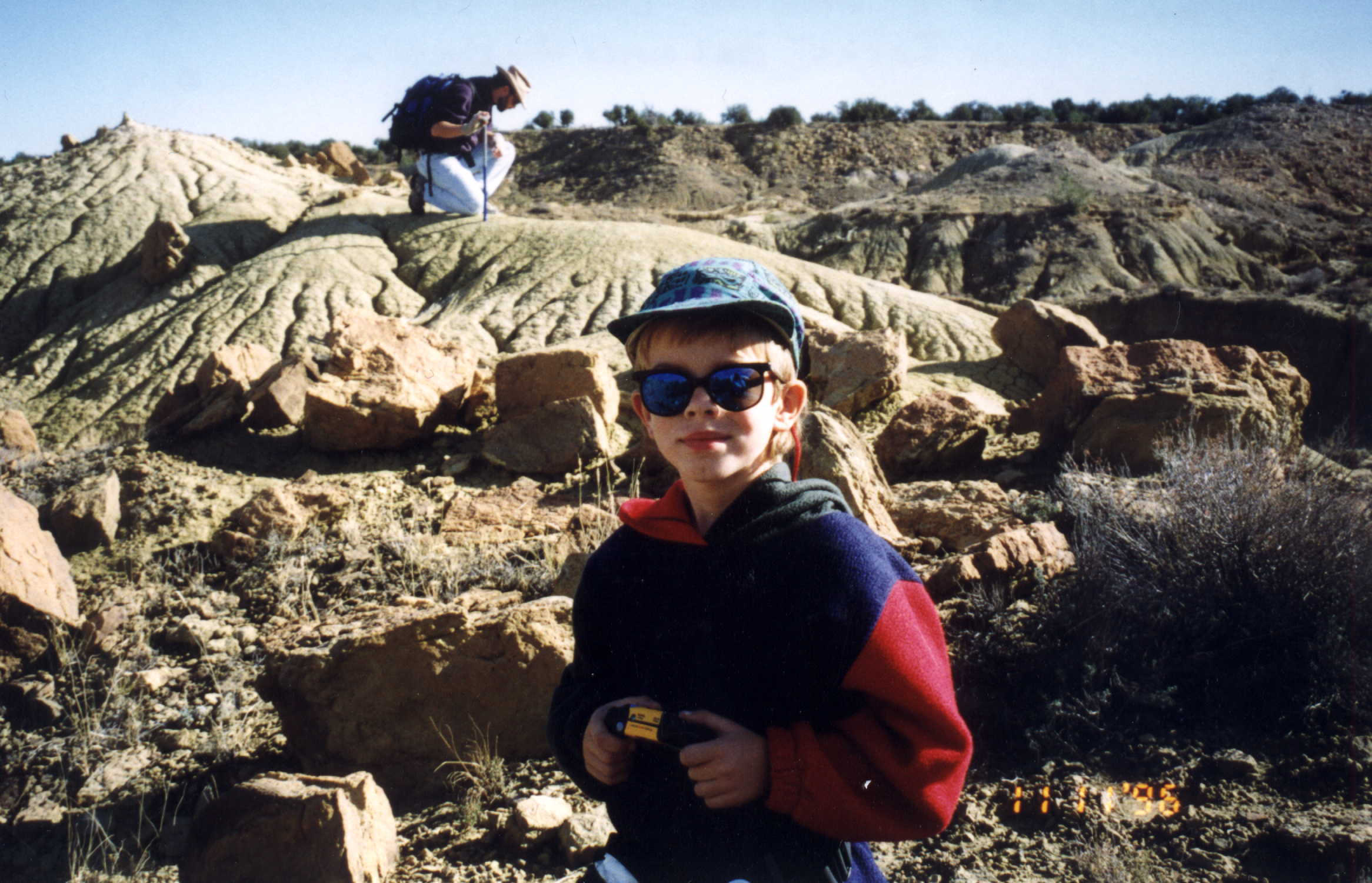 Douglas & Christopher Wolfe
Entering the hidden basin!
Hazel's Toe Bone
This was the first bone discovered by Hazel as we descended into the magical basin!
Tasha at Two Rocks Balanced
Our beloved Tasha at the site named "Two Rocks Balanced". Christopher suggested this name for the hidden basin. 20 years later this hoodoo has melted and there are no rocks left!
Two Rocks Balanced Site
Douglas's first discovery was hundred of fragments of Jeyawati rugoculus.
Bones & more bones!
Fragments of bones lay undisturbed on the surface.
Christopher's Discovery
Christopher climbed the hill at Douglas's urging to discover these bones. They turned out to be the holotype horn for Zuniceratops christopheri.
HBNE Bone bed
Douglas discovered the HBNE Bone bed in September of 1997. We excavated this bone bed for 10 years! It produced at least 6 different size Zuniceratops and also the Therizinosaur, Nothronychus mckinleyi.
ZBPP Logo
Our first ZBPP logo showing Zuniceratops, Nothronychus and our soon to be named theropod.